Thank You!
Thank you for partnering with the Siena Retreat Center to renew lives, cultivate a spirituality of wholeness, and be a catalyst for a more just and compassionate world. We are honored by your generosity and committed to the good stewardship of your gift.  
Memorial and Tribute Donations
We are honored to be a part of your loved one's legacy and grateful for your support. You can expect an auto-generated email confirming your gift, as well as a formal acknowledgement by mail.  We are happy to send a memorial/honorary acknowledgement to the person of your choice if you so choose.   
Memorial and Tribute Donations
Mary N. (Gallo) Iaquinta Scholarship Fund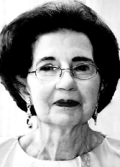 Mary N. (Gallo) Iaquinta (1920-2016) devoted her life to literacy and literature, to her family and community, and to philosophy and the spiritual quest. Siena Retreat Center gratefully accepts donations to the permanent Endowment in her name.  The Mary N. (Gallo) Iaquinta Endowed Scholarship Fund provides partial scholarships for those with financial need who are otherwise unable to pay retreat fees. For additional information, please contact Claire Anderson, at (262) 898-2590.  
Iaquinta Scholarship Fund Donation
Additional Opportunities to Support Siena Retreat Center!