Welcome Home: A Spring Benefit Concert
Sunday, April 23
$25 in advance or $30 at the door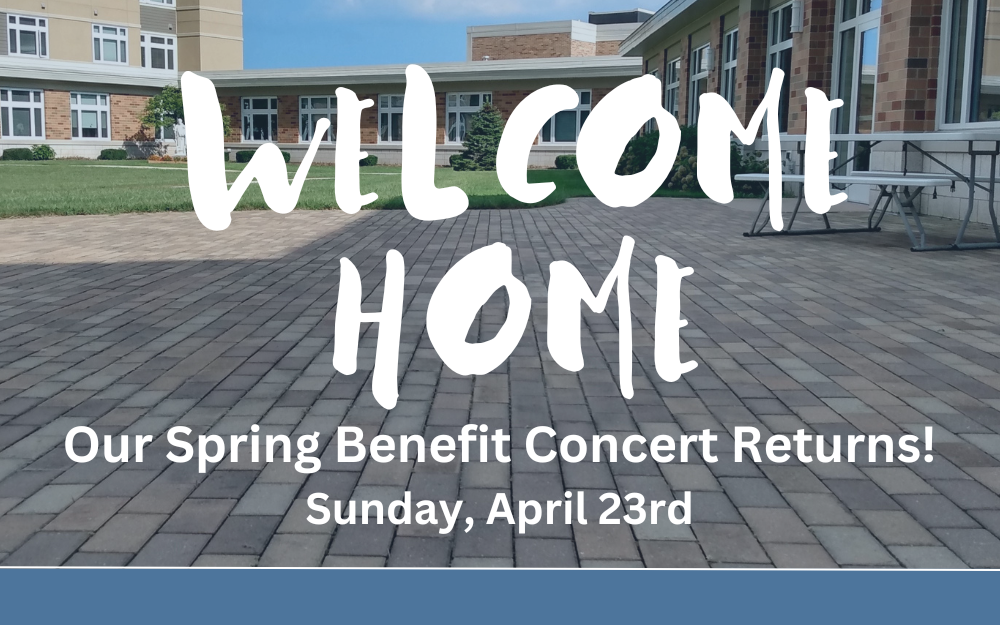 Overview
Join us on Sunday, April 23rd for "Welcome Home: A Spring Benefit Concert." This is our annual fundraiser featuring live music and a silent auction. This year we are pleased to return to the Racine Dominicans' chapel for this beloved event! Tickets are now on sale. Register today.
Our featured artists for the Spring Concert are:
The Caritas Trio, features Carthage College music professor and WGTD radio personality, Greg Burg, together with his wife Kathy Berg and Kate Potter-Barrow.
Nancy Maio, a Milwaukee native, is a freelance musician and owner of Elegant Music Services, which provides ensembles in classical, jazz, Celtic, and strolling styles.  She is active as a violin teacher and performer, and today she represents the UPAF affiliate Racine Symphony Orchestra, where she serves as principal second violin.
Spirit of Racine Music Makers is a nonprofit membership organization that reflects the gifts of the Racine-area community and endeavors to bring peace, social justice and love to the world through the power and beauty of sacred and secular music.