About the Facilitators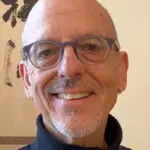 Christopher Kolon
Christopher Kolon, a former journalist, originally from Detroit, spent most of his life in New Mexico before moving to Kenosha in 2021 to be closer to his children and grandchildren. He is a long-time Zen Buddhist practitioner, as well as a shakuhachi player and poet. He has read his poetry throughout the country, and is preparing for the publication of his first book of poetry.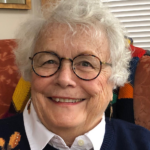 Elizabeth Harmatys Park, PhD
Elizabeth Harmatys Park, PhD, won the First Place Jade Ring Poetry Prize awarded by the Wisconsin Writers Association and the New Feathers 2020 Award. Her poetry has been published widely. She writes with Authors Echo in her hometown, Burlington, WI and is a regular contributor to the Wisconsin Poets' Calendar. She published three chapbooks.