About the Facilitators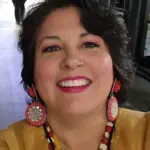 Amy Hernandez Maack
Amy Hernandez Maack is an enrolled member of the Lipan Apache Tribe. Born and raised in Kenosha, Wisconsin, Amy is a strong healing woman as well as pipe carrier, Nibi Singer (sacred water singer), and talented professional singer and music teacher.

Dona Severinsen
Dona Severinsen is a culture bearer, an enrolled member of the Bad River Band of Lake Superior Ojibwe and Oneida, and a member of the Medicine lodge society of the Midewiwin, 1st degree. She has sun and moon danced in two powerful healing ceremonies and taught Ojibwe language and culture at The Indian Community School in Franklin, Wisconsin. She has been a pipe carrier for 24 years and has been pouring healing sweat lodges for 17 years.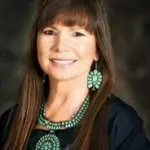 Siobhan Marks
Siobhan Marks is a lineal descendent of the Lac Courte Band of Lake Superior Chippewa Indians from her mother's side and Russian from her father's side. She is a second-degree Midewiwin and is Eagle Clan. Siobhan volunteers in her community, and advocates for and teaches about the water, land, and Indigenous ways of being.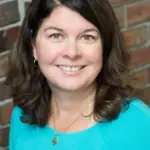 Stephanie Perdew
Stephanie Perdew is an enrolled tribal citizen of the Cherokee Nation of Oklahoma and an educator on Native history, decolonizing theological methods, and church history. She serves on the Board of Directors of the Mitchell Museum of the American Indian in Evanston, Illinois; is a member of the Chicago American Indian Center and is active in intertribal advocacy and organizing in the upper Midwest. She is on staff of the United Church of Christ Minnesota and Wisconsin Conferences.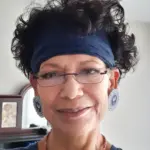 Suzanne Mills-Wemm
Suzanne Mills-Wemm is a tribal member of the Lac Courte Oreilles Lake Superior Band of Ojibwe near Hayward, Wisconsin, and a member of the Crane (Ajijaak) clan. She is advancing to 2nd degree Midewiwin, of the Three Fires Midewiwin Lodge, and is an Eagle Staff and pipe carrier. Suzanne loves music, singing, painting, drawing, practicing breath work, beading and 'Truth Seeking' regarding her own spiritual journey.